South Carolina is known for its warm Southern hospitality. Our tree-friendly urban campus looks great in all seasons. Sneak a peek at the beauty you will find here.
The Horseshoe was our original campus and is the heart of today's university.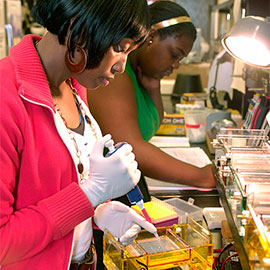 We study as hard as we play, and our state-of-the art labs and classrooms enhance the learning experience.
Our students live, work and play on campus from Williams-Brice Stadium, intramural fields and "the Strom" wellness center to our student union and modern apartment-style residence halls in some of our most historic buildings.
Our 200-year-old campus continues to grow and add buildings. A trip across campus is like a walk through time from our earliest days to tomorrow.